Envirotab [Mold & Mildew Stain] Eradicator Tablets - 16 x 4 gram Tablets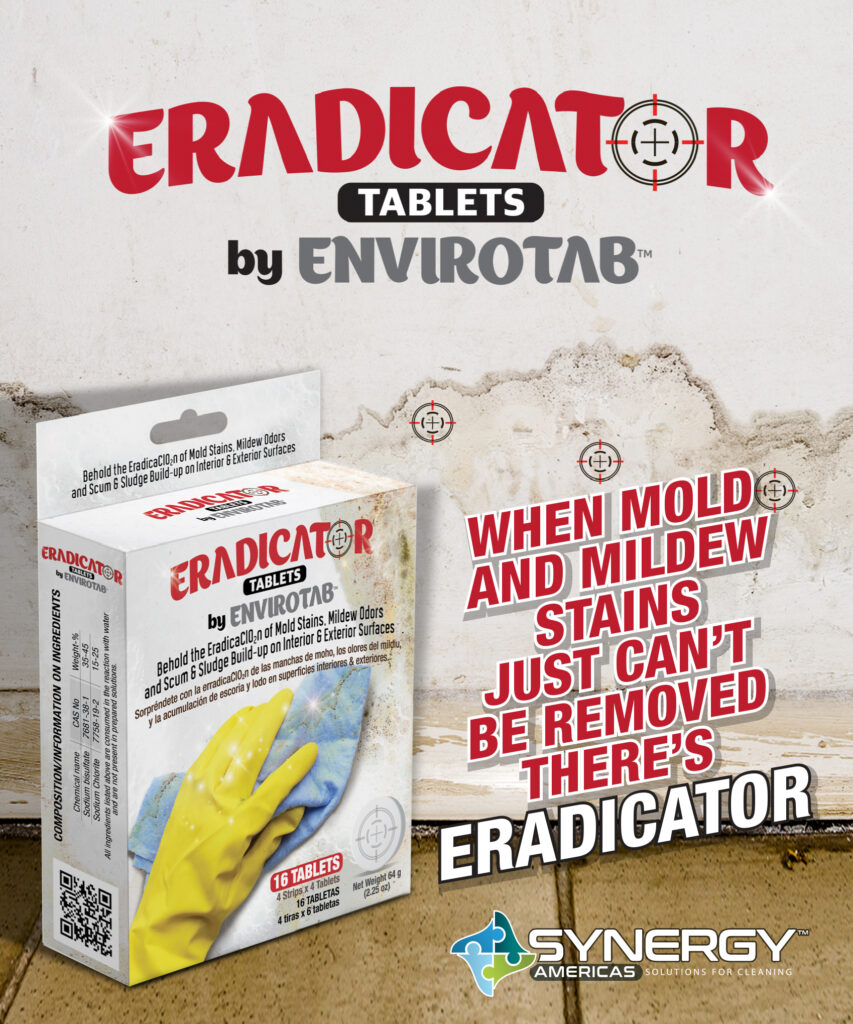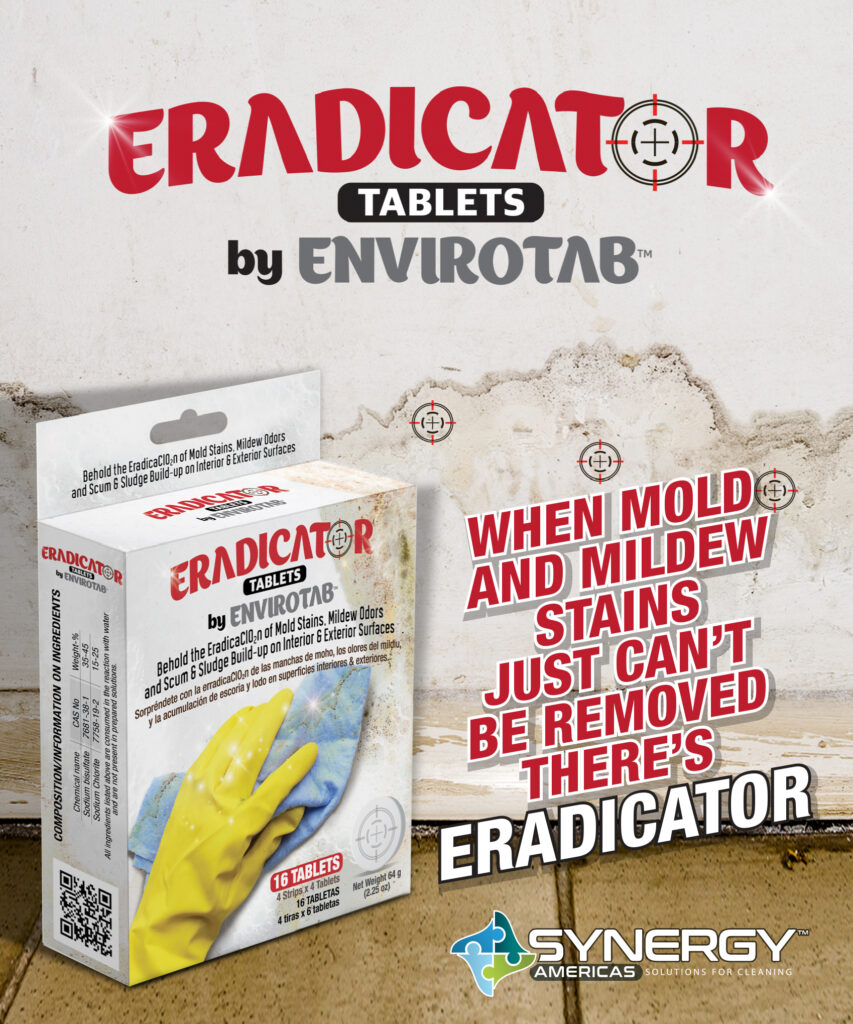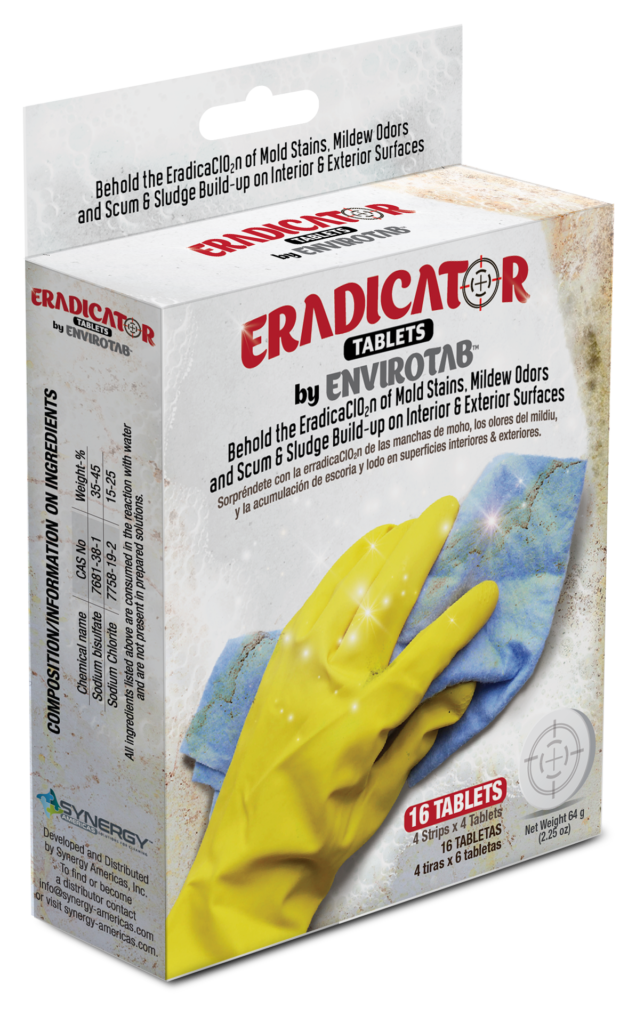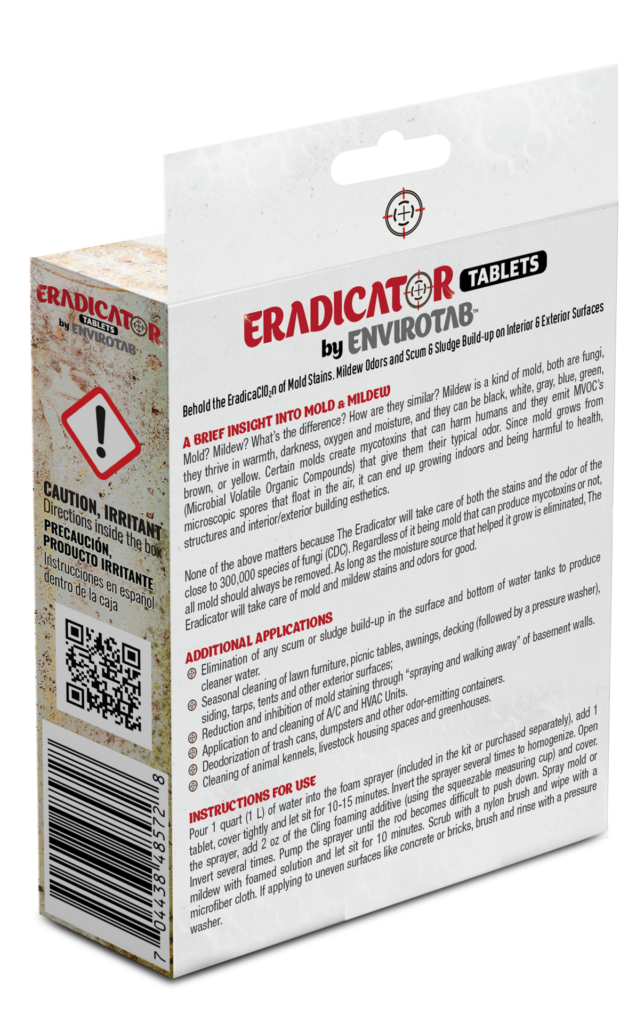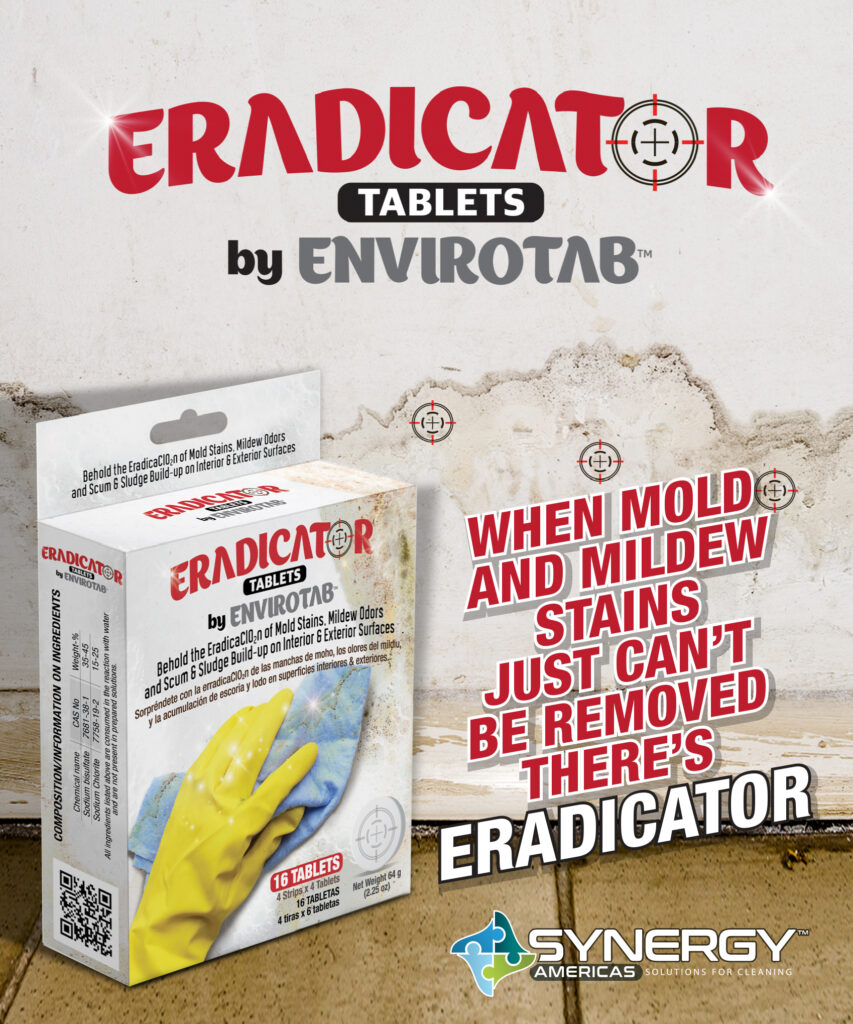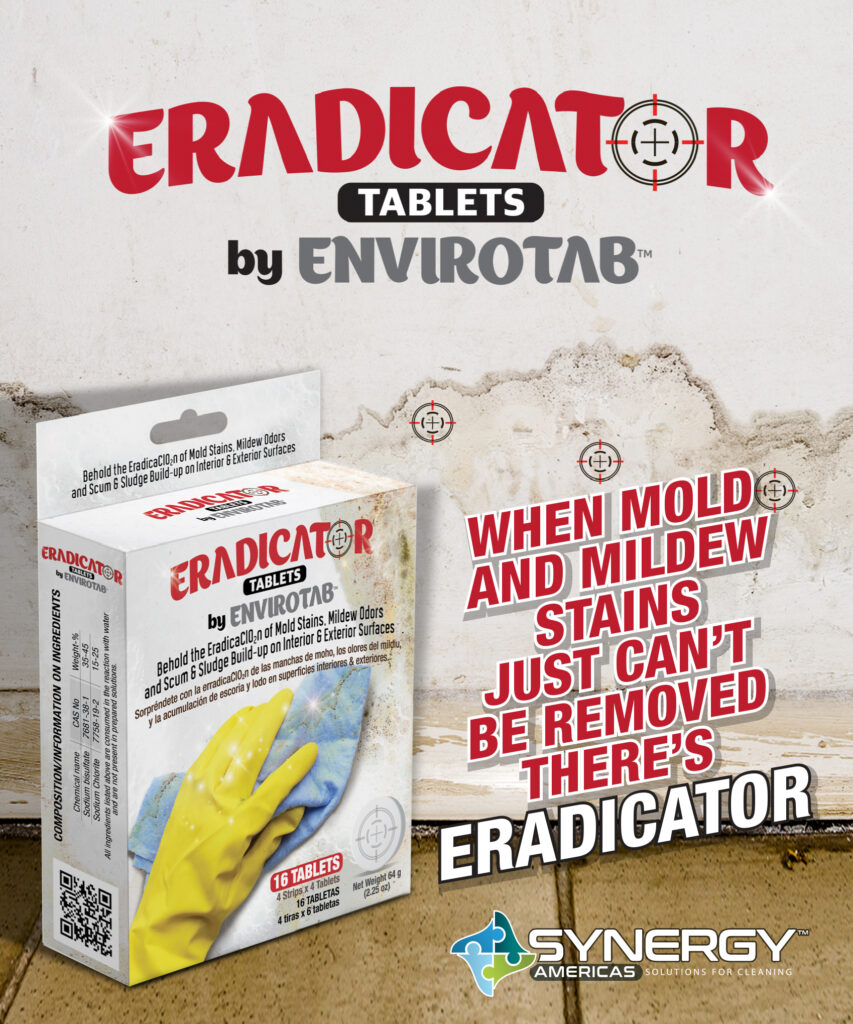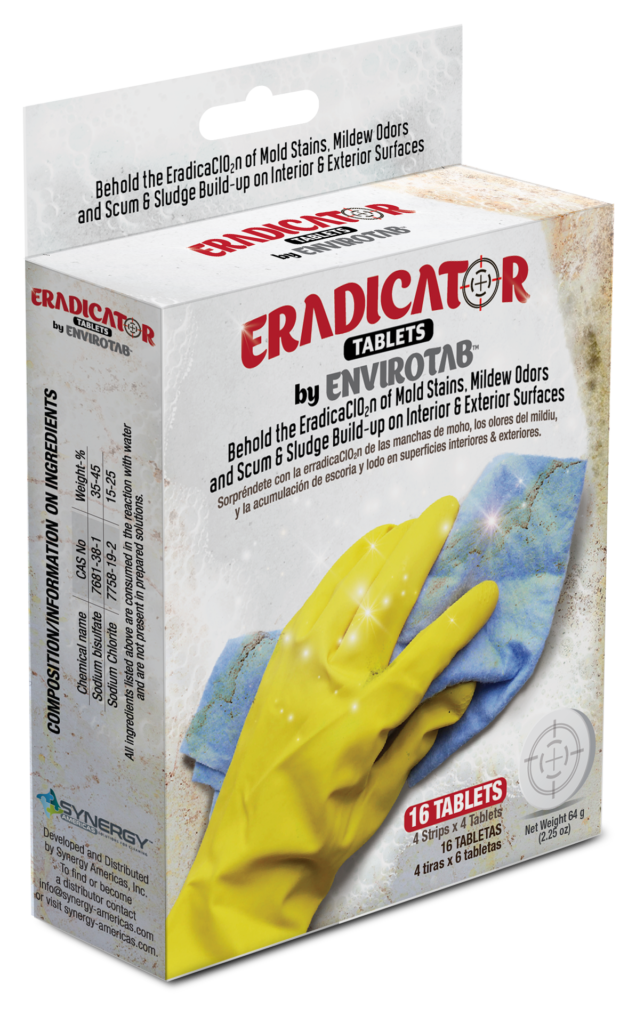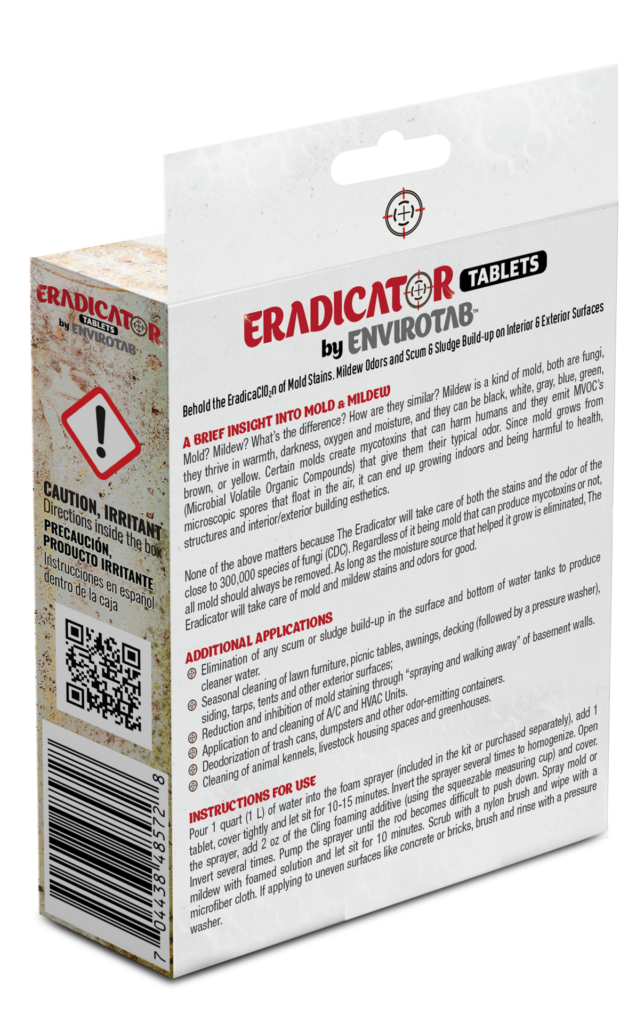 A one-time price of
USD $24.95
will be added to your order.
Description
Specifications
Our Eradicator Tablets can be described as our Home Care Tablets on steroids. While not necessarily as versatile - when you need some rugged, they are just the tablet for the job. 
Jobs like...
Interior or Exterior Mold & Mildew Stain & Odor Removal (1 tablet to 32oz of water)
Preparation & Application Notes:
Please read carefully the safety and handling instructions: gloves and goggles are recommended. 
Add (1) 4 g tablet to 32oz (or 1 Liter) of water
Can be mixed with 2 ounces of Synergy Cling to make a vertical-surface clinging foam. 
Great with our Pump Foaming Sprayer. 
Can be applied to any hard surface where mold or mildew stains have taken hold, like wood, concrete, wallboard, trim, etc
After about three minutes of dwell-time, simply rinse or wipe. 
Great for pretreating fencing, decking or siding ahead of power-washing. 
Suitable for use in tubs and shower stalls - ensure adequate ventilation. 
Can also be used as a small area, rapid deodorizing tablet with our Dual-Use Dispenser. 
There are a few more minor details that are explained on the instructions, so be sure to read all of the included materials. 
Click HERE to read the full product use directions in English or Spanish.